Medical Services for Dance Majors, Minors, and Apprentices
Belhaven is one of the only universities in the nation with a full-time Dance Athletic Trainer. The Dance Clinic demonstrates Belhaven University's commitment to supporting the health of each dancer's body, mind, and spirit.
Hours
Monday-Friday: 8:30 a.m.-4:30 p.m.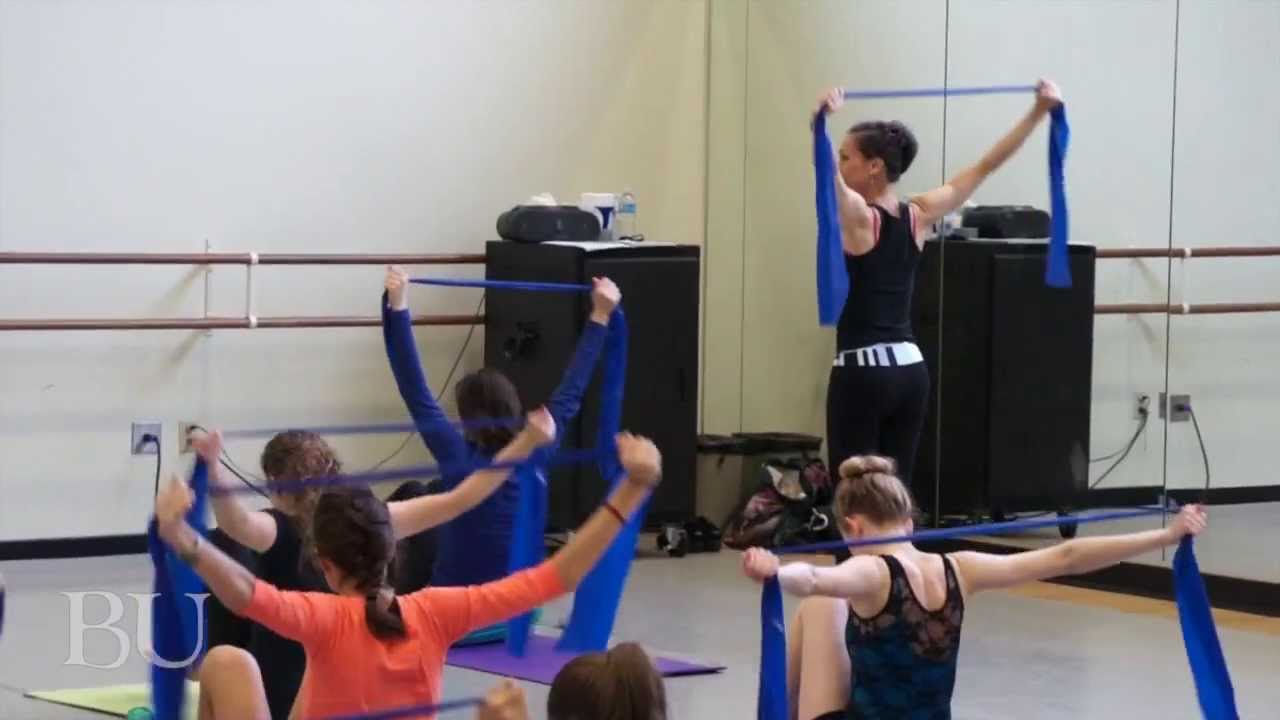 Ensure the Safety of the Dancer's Body
Full-Time

Dance Athletic Trainer

Providing Injury Care & Prevention Services
On-Site

Medical Coverage

During Classes and Performances
Fully Equipped
Dance Clinic Includes Ultrasound, E-Stim, Heat, Ice, and Conditioning Equipment
A Dedicated Practitioner by Your Side
Certified athletic trainers are healthcare professionals who work alongside physicians.​​
At Belhaven, you'll work with a highly qualified, multi-skilled Dance Athletic Trainer with a Master of Science in Exercise, Fitness and Health Promotion, Victoria Fauntroy MS, LAT, ATC.
Assessment
You'll receive careful injury assessments and evaluations to ensure proper care and rehabilitation.
Care & Rehabilitation
The Dance Athletic Trainer provides therapeutic modalities and exercises for rehabilitation to improve health outcomes in dance students.
Prevention
The Dance Clinic has reduced injuries and increased health among dancers.
Belhaven's dance curriculum includes Principles for Dance Health, Conditioning for Dancers, and Dance Kinesiology courses to teach you how to care for your body throughout your career.
Our Dance Athletic Trainer provides on-site coverage during dance classes, rehearsals, and performances.
Referrals
We know a second opinion or orthopedic doctor may be necessary for your health. When necessary, we provide referrals for orthopedic clinics for further evaluation.
Caring, Trustworthy & Reliable
Our Dance Athletic Trainer is in daily communication with faculty to ensure the health and wellbeing of dance students.
You will receive care from a healthcare professional you can trust. Dance faculty and staff at Belhaven are invested in your wellbeing and success.
Contact Us
Dance Clinic
Phone:
601-965-1400
Victoria Fauntroy, MS LAT ATC
1500 Peachtree St
Bitsy Irby 2nd Floor
Jackson, MS 39202
Verse of the Year
Anyone who listens to my teaching and follows it is wise, like a person who builds a house on solid rock.
Matthew 7:24