Every year, students in the Belhaven University School of Nursing participate in the Blessing of the Hands ceremony. The ceremony is attended by friends and family and includes an inspiring message, a time of worship as well as prayer and dedication.
The Blessing of the Hands ceremony is a nursing tradition that is usually done before students begin their first clinical experience. It allows students an opportunity to consider the importance of finding balance between their caring hearts and hands and the provision of nursing care that occurs within a healthcare delivery system.
It is a symbolic representation of how the hands should be used to deliver care and compassion and be a blessing to all that nurses encounter.
Belhaven University's motto is "To Serve, Not to Be Served." The Blessing of the Hands ceremony is a way that Belhaven nursing students to be reminded of this mission as they enter a profession that uniquely lives out our motto.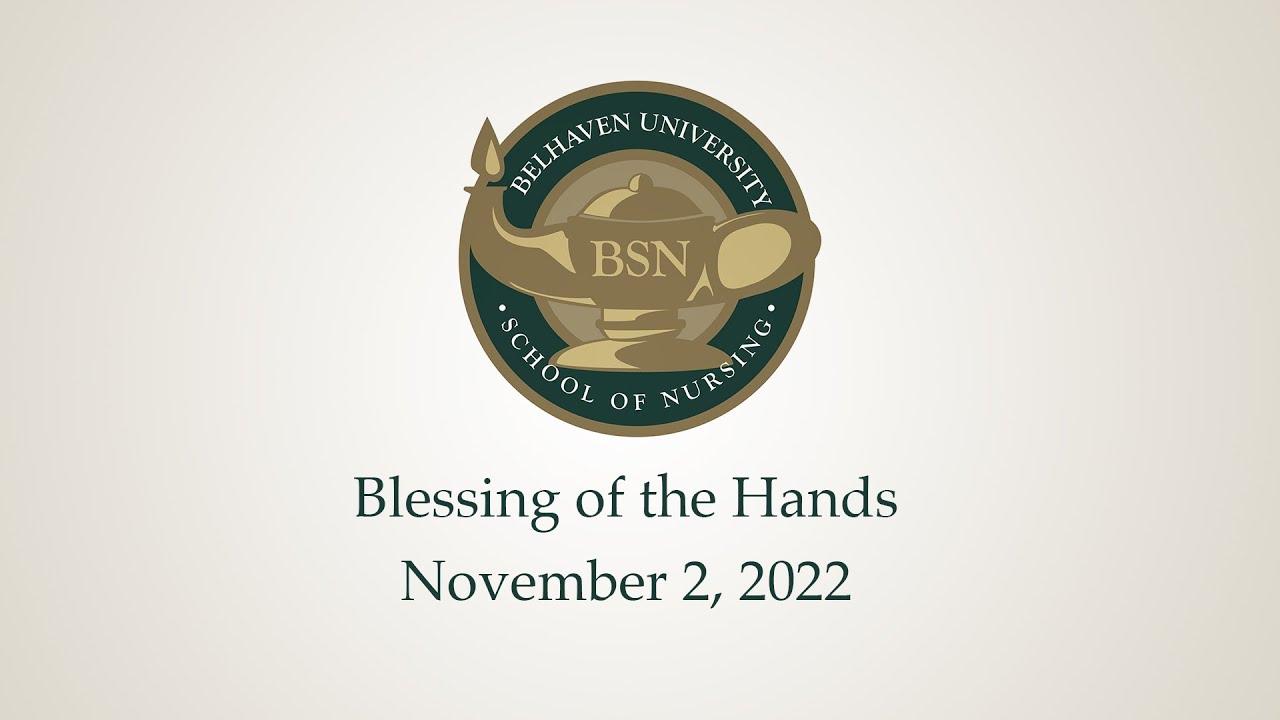 Blessing of the Hands 2022
Verse of the Year
Anyone who listens to my teaching and follows it is wise, like a person who builds a house on solid rock.
Matthew 7:24