Benefits for Active Military, Veterans, and Their Spouses
You give your all to protect our country — and you deserve every opportunity to earn a college degree that reflects your skills and experience.
Belhaven University is proud to support our military students, veterans, and their families. With flexible and convenient online degrees, tuition discounts, and personalized assistance, you have the support network you need to succeed.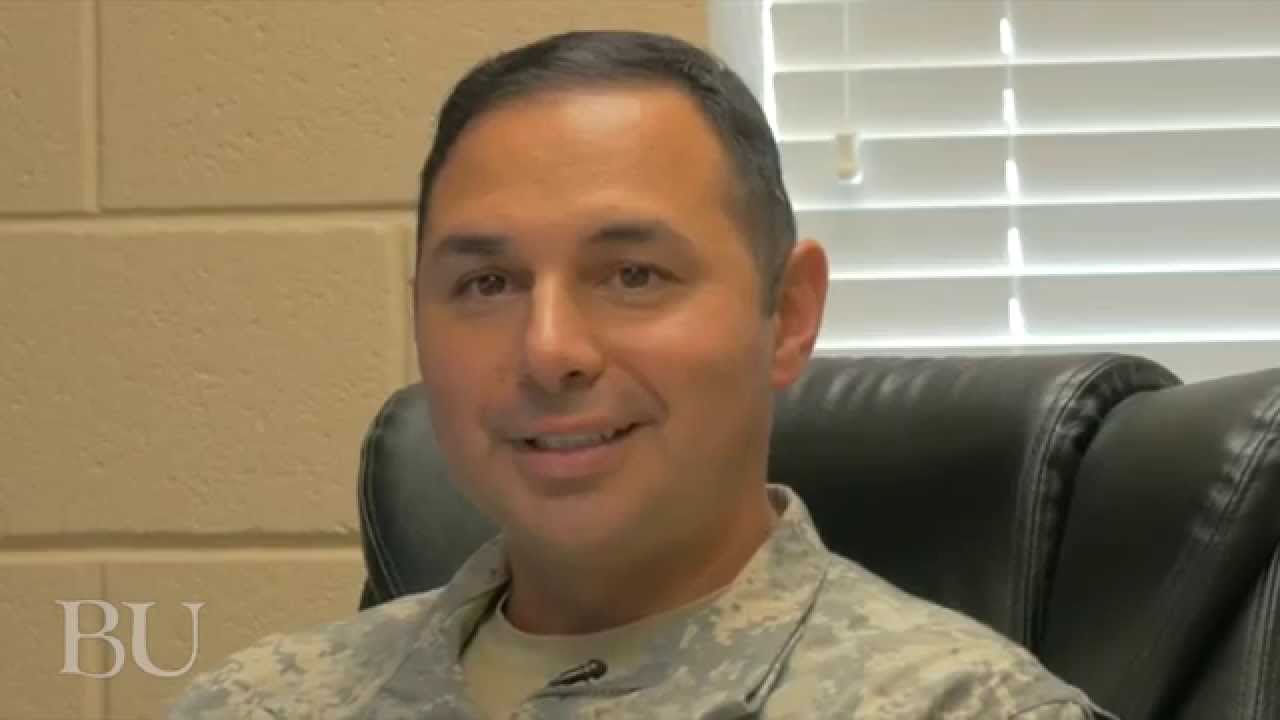 Belhaven Online Focused on Military Students 
Military Benefits 
Belhaven offers a tuition discount for active military, veterans, and their spouses.
2022-2024 Academic Years:
Active Military Bachelor, Associate, Certificate Programs: $250/hr.
Active Military Master Degrees: $375/hr.
Non-Active Military Benefit Undergraduate Programs: $340/hr.
Non-Active Military Benefit Master Programs: $476/hr.
Free evaluation of military training and experience for college credit is provided for all our military students.
Belhaven University is authorized by the U. S. Department of Veterans Affairs to certify students who qualify for the Montgomery GI Bill®, Active Duty/Selected Reserves and Survivors' and Dependents' Educational Assistance Program, Reserve Education Assistance Program as well as those who qualify for the Post 9/11 GI Bill® and Vocational Rehabilitation.
Belhaven University partners with GoArmyEd to enhance the college experience for United States Army soldiers (Active Duty, Reserve & National Guard) by making it simple to request Tuition Assistance.
Belhaven University is accredited by the Southern Association of Colleges and Schools Commission on Colleges (SACSCOC) to award associate, baccalaureate, masters, and doctorate degrees. Belhaven is also ranked "Best Online Bachelor Programs" by US News and World Report.
The Yellow Ribbon Program 
Belhaven University is proud to participate in the Yellow Ribbon Program! You can avoid up to 100 percent of your out-of-pocket tuition and fees associated with education programs that may exceed your Post 9/11 GI Bill® tuition benefit.
Servant Leadership Focused on Christ 
Belhaven instructors provide a biblical foundation for examining all of life, including education, work, and family.
Frequently Asked Questions 
Belhaven University, member of the Service members Opportunity Colleges (SOC) network, offers a tuition discount to active military and veterans. We offer free evaluation of military training and experience for college credit. Belhaven also participates in the Yellow Ribbon program and other veteran's benefits programs.
Belhaven offers a free evaluation of military training and experience for college credit.
Belhaven is a member of the SOC network.
We offer a tuition discount to active military and veterans.
Our enrollment counselors are here to assist you. We'll be happy to share with you the differences in programs and how each one might best benefit you, your personal goals, and your career. You can also check out each degree and requirements on our website.
Submit transcripts from all colleges you've attended OR your degree granting institution if seeking a graduate degree
Submit a resume
Submit your military transcript
​​DD214: Certificate of Release or Discharge from Active Duty. The Veterans Administration has more information on this form and how to request it through milConnect.
DD295 (PDF): Application for the Evaluation of Learning Experiences During Military Service. Once this transcript is submitted, credit may be received for military training.
Yes! Credit for specialized training received in the armed services will be granted on the basis of recommendations published in A Guide to the Evaluation of Educational Experiences in the Armed Services. Only those courses or programs that may be regarded as consistent with the curriculum at Belhaven University will be credited toward a degree.
A student who presents evidence of at least six months of military training with an honorable discharge may receive a maximum of four semester hours non-academic credit in physical education.
Other military training courses are individually assessed by the American Council on Education (ACE) recommendations.
Alternative credit, including military credit, may not exceed 30 hours.
Yes! We do offer discounted rates to active military and veterans. See our tuition page for a full listing of programs and costs.
We will work with each individual student as they are deployed. You will not be penalized for your deployment. We appreciate your service and want to support you while you are away.
As a military spouse, you have a lot to balance and may be wondering how you can add an education to your list. Belhaven University understands the unique lifestyle of military spouses. Our flexible degree options allow you to continue with your education even when your schedule changes at a moment's notice
In addition, Belhaven offers discounted tuition for military spouses — ​​see the tuition page for more information.
Belhaven also accepts the My Career Advancement Account (MyCAA) Scholarship. This program is designed to provide up to $4,000 of tuition assistance to eligible military spouses.
A Celebrated Haven for Education
Belhaven is accredited by the Southern Commission on Schools and Colleges to award associate, bachelor's, master's, educational specialist, and doctoral degrees. Individual programs, including arts, business, education, and nursing, are further recognized by accrediting agencies in their respective areas. These recognitions prove our ongoing commitment to academic excellence and quality standards.
Contact Us
Office of Adult, Graduate, and Online Admission
Phone:
601-968-5940
Mailing Address:
1500 Peachtree Street, Box 153
Jackson, MS 39202
Fax: 601-300-2932
Verse of the Year
God is working in you, giving you the desire and the power to do what pleases Him.
Philippians 2:13