The Honors Program at Belhaven University offers academically-advanced students an opportunity to deepen and expand their education, both intellectually and spiritually.
If you are serious about your calling, enthusiastic about interdisciplinary dialogue, and qualify for the program based on your past record of academic achievement, you may enter the Honors Program by enrolling in Honors Colloquium.
Honors Colloquium is an interdisciplinary seminar course that explores diverse topics from the humanities, sciences, and arts. Through reading, writing, and round-table discussion with faculty, peers, and guest speakers, students hone their ability to critically evaluate ideas from a Christian perspective and articulate discerning responses. Students who meet any of the following criteria may enroll in Honors Colloquium:
ACT composite 26 or above (minimum SAT CR+Math 1190 or 81 CLT score)
ACT English/Writing 28 or above (SAT Writing 630 or above) or
College-level GPA 3.5 or above, earned over at least 2 semesters, and interview with Director of Honors Program
Students who complete the Honors Program by meeting the following requirements may graduate with distinction as an Honors Fellow:
At least 12 hours (4 semesters) of Honors Colloquium with a grade of B or above
At least 15 hours of Honors-level coursework with a grade of B or above, to include at least 9 hours in your major. Honors-level courses are available by arrangement with faculty; to merit the Honors designation, the student will meet higher and/or additional requirements as determined by the faculty and demonstrate integration of the subject matter with a Christian worldview.
Cumulative GPA of 3.4 or above
For more information, contact:
Dr. Jonathan Koefoed, Director of the Honors Program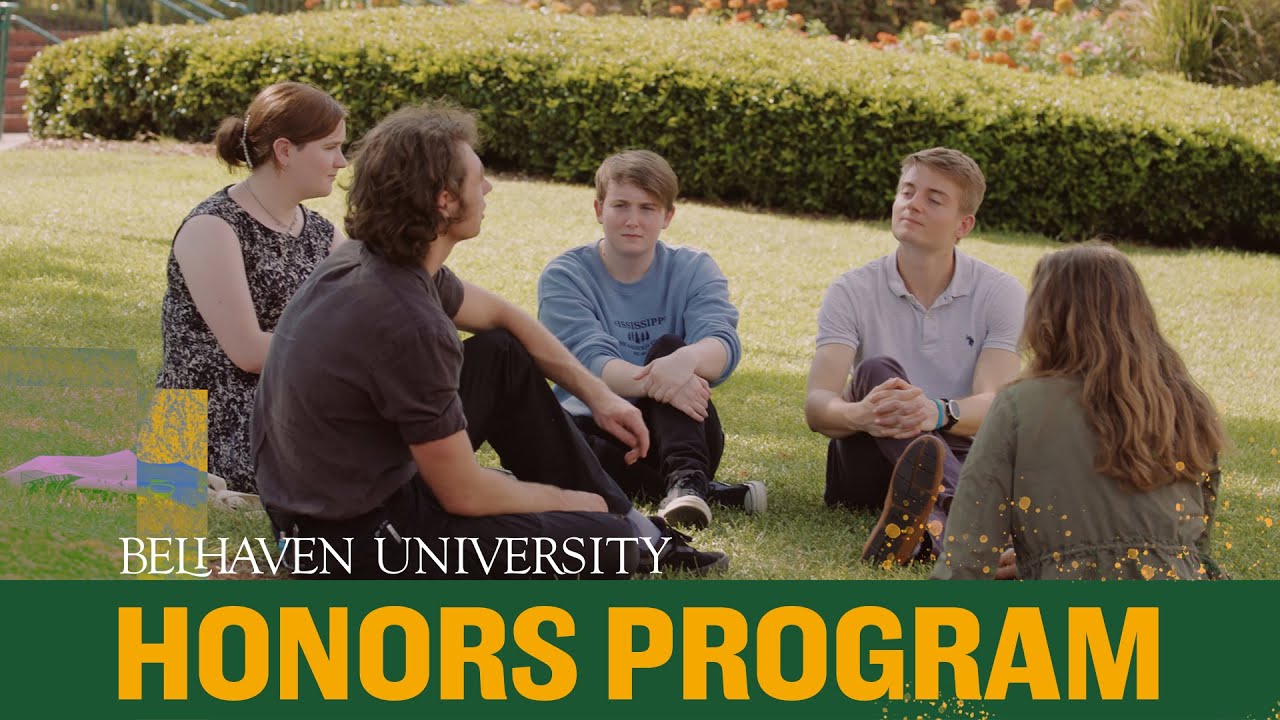 Honor's Program, Belhaven University
Contact Us
Office of Admission
Phone:
601-968-5940
Mailing Address:
1500 Peachtree Street, Box 153
Jackson, MS 39202
For campus visit:
Jimmy Hood Welcome Center
855 Riverside Drive
Jackson, MS 39202
Fax: 601-300-2932
Verse of the Year
God is working in you, giving you the desire and the power to do what pleases Him.
Philippians 2:13