You Won't Find Offers Like These Anywhere Else!
You've worked hard during hard times, and you deserve an extra special college experience. Get ready to fuel your academic passions and kickstart your career with free tuition scholarships from Belhaven University. Your savings might add up to $48,000!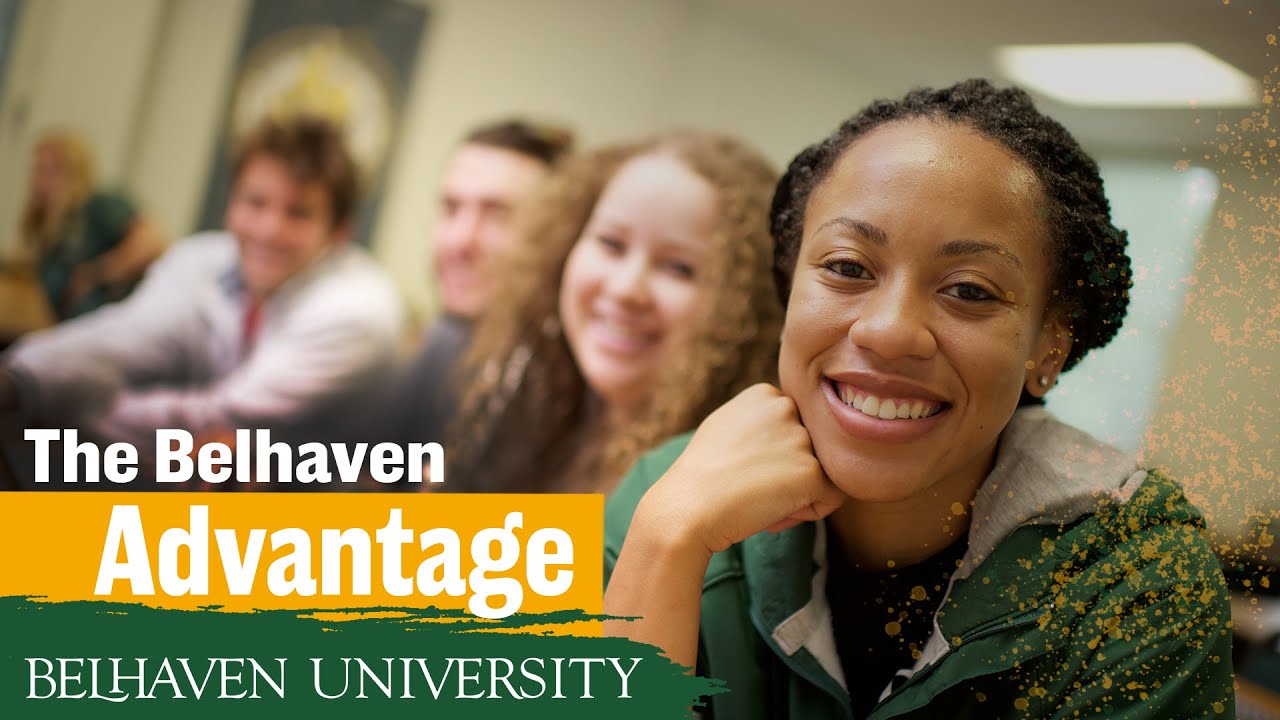 Add a Major, Get Your 5th Year Tuition Free
Don't Miss Out on This $28,000 Value
The Belhaven Double Major 5th Year Free Promise is unlike any program in the country for students entering as freshmen to Belhaven. This promise enhances your learning opportunities by encouraging a double major or degree and providing an extra year to finish tuition free if you need it ... that's a $28,000 value!
There are many options to complement your current major — add Business to Music, Psychology to Visual Art, or Film Production to Public Relations to name a few. Expand your major worldwide by adding International Studies or gain perspective by adding Fashion Merchandising. The Double Major Promise allows you to significantly broaden your knowledge and enhance your marketability.
A Recent Graduate's take on The Belhaven Advantage
When I learned I was eligible for the Belhaven Advantage program, I knew this was a great way for me to build my education. The all online program works well for me as I start my career. I now have the opportunity to earn my MBA in two years while I continue my full-time job. -Amy McGuffie
Planning on a Master's Degree? It's FREE at Belhaven
Talk to your admissions representative about this $24,000 offer.
Traditional-campus students who enroll and complete at least 60 hours at Belhaven through to graduation, will be awarded a full tuition scholarship for any of our online master's programs. Depending on which online master's program you select, this is up to an additional $24,000 value added to your scholarship package.
The Belhaven Free Master's Program offers you a graduate degree that you can complete whenever you need to expand or enhance your career options. Choose from high-demand master's degrees in business, health administration, education, biblical studies, leadership, public administration, or sports administration.
In today's competitive marketplace, most careers demand a master's to complement the earned bachelor's degree. The BU Free Master's program allows you to dramatically expand your professional marketability at NO COST to you.
And because all of these degrees are offered online, you can earn your degree from anywhere, at any time — even while you're working full time.
Earn a $1,000 Scholarship
We're so confident you'll love what you find at Belhaven, we'll add $1,000 to your first-year scholarship package when you come for a personal visit or one of our Discover Days.
Even More Advantages to Love
Additionally, we will work to help you, whether you are an incoming freshman or transfer, get the most grant and scholarship money available to you.
But it's not just financial advantages we offer; Belhaven is committed to the integration of Christian faith in the classroom, pushing students to think critically while providing a supportive environment.
Contact Us
Office of Admission
Phone:
601-968-5940
Mailing Address:
1500 Peachtree Street, Box 153
Jackson, MS 39202
For campus visit:
Jimmy Hood Welcome Center
855 Riverside Drive
Jackson, MS 39202
Fax: 601-300-2932
Verse of the Year
God is working in you, giving you the desire and the power to do what pleases Him.
Philippians 2:13