Transfer to Belhaven — you'll be challenged to grow in ways you didn't think possible. You'll get the knowledge and skills you need to finish your degree, no matter where you are on your educational journey.
Why You'll Love Transferring to Belhaven
Seamlessly transfer from your last college or university by taking advantage of our ​​​​transfer credit policy that works with your individual situation.
80+

Programs

Find the right program for you
PTK ​​​​

$16,000 Scholarships

For CC honors transfers who live on campus
​​​13:1

Student to Faculty

Small classes + caring professors = personalized instruction that works
​​​​​$1,000

Off Your Tuition

Just for visiting Belhaven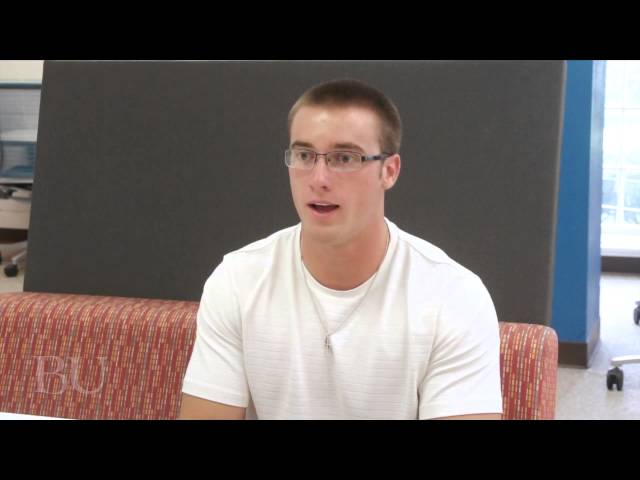 Play
Transfer Students Share Their Experience
Several of our transfer students share their experience about coming to Belhaven.  They talk about the ease of the transition, the enjoyment of the small campus and class sizes and the availability and personal care of the faculty and staff. They also stress the importance of getting involved in campus organizations and activities.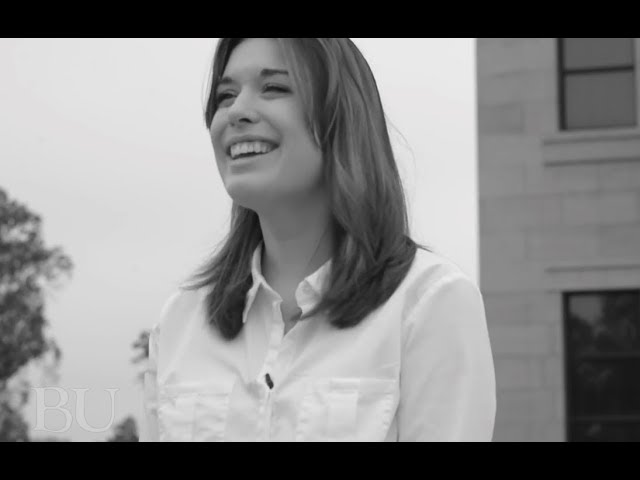 Play
Rebekah Fields: Communications Major, U.S. Senate Intern
Rebekah is a communication major with public relations emphasis student at Belhaven University. She came to Belhaven as a transfer student and says that Belhaven's size is an advantage because of the contacts her professors have. She did an internship with the US Senate and had a terrific experience learning while working on Capitol Hill. The Christian worldview taught at Belhaven has helped Rebekah understand morals and ethics as she prepared to enter the workforce.
A Promising Turning Point
Roughly 33% of college students transfer before graduation. Students often gain valuable insight after taking college courses or gaining life experience. As a result, goals come into focus and students must change course to reach them.
Others start at a community college for a more affordable start close to home.
Regardless of your reasoning, transferring colleges is a great way to seize new opportunities and get a fresh start.
Why Transfer?
Your current institution may not be the best fit, or maybe you'd like to be closer to home. But one thing's clear — you deserve a haven as you answer your calling.  
You might transfer colleges for a variety of reasons including:
Changing to a major your current university doesn't offer
Your current institution doesn't have a strong program that supports your goals
The culture doesn't reflect your personal values
You're ready for Belhaven's challenge
​​​​​How to Transfer Colleges
Transferring to another college is different than applying for the first time. Your college transcripts become a key indicator of your academic potential. Your previous test scores and high school transcripts can be considered, but not required.​​​​
Every institution has its own process for evaluating transfer applicants. Here are a few tips for successfully transferring colleges:
​​​​​Let our admissions team know you're a transfer applicant
Request and submit transcripts (PDF) from all institutions attended
Work with us to understand how your credits will transfer
Your credits will probably transfer, but they may or may not apply to your major in the way you expect
Evaluate the financial impact—will you need to extend your time?
Get letters of recommendations from current professors
Keep applications deadlines and semester start dates in front of you
​​​Belhaven Transfer Checklist
Phi Theta Kappa Honor Roll
Belhaven University has been named to the Phi Theta Kappa Honor Roll in recognition of the dynamic pathways that have created to support transfer students. As a PTK student, you qualify for a minimum of $16,000 in scholarships when you enroll and live on campus at Belhaven.
Frequently Asked Questions About Transferring to Belhaven
​​​​​Belhaven uses your GPA from other colleges or universities to make acceptance decisions. However, your GPA does not transfer to Belhaven unless your courses pertain to a specific degree program you're admitted into.
Belhaven considers a transfer student to be anyone who's earned college credits after graduating high school.
Belhaven University has a liberal credit transfer policy — meaning, we work with you to make sure credits earned at an accredited college or university will ​​​​transfer. You'll need to submit official transcripts from all colleges or universities previously attended.
The Office of the Registrar will determine how your college credits will transfer after reviewing your official transcripts. You must submit all transcripts from any colleges or universities previously attended.
While any number of college-level credits can be transferred a transferring student must complete their last 31 academic hours at Belhaven, to Belhaven.
​​​Up to 45 college credits can also be earned for prior experiences & learning.
Transfer students are required to have one of the following:
Admission Standards
Your specific requirements will depend on the number of credits transferring to Belhaven. A minimum GPA of 2.0 on a 4.0 scale is required for all previously earned credits for any student transferring to Belhaven.
30-64 Credit Hours
A maximum of 64 credit hours will be accepted from a junior or community college
The remaining 60 hours towards an undergraduate degree must be earned at a senior college (Belhaven)
Transcripts must be submitted from any college or university where you took courses
12-30 Credits
ACT or SAT score reports may be requested
Essays, interviews, and letters of recommendation may be requested
Transcripts must be submitted from any college or university where you took courses
Fewer Than 12 Credits
Your ACT or SAT score reports may be requested
You may need to provide essays, interviews, and letters of recommendation
Have your official high school transcript sent directly to Belhaven University
Transcripts must be submitted from any college or university where you took courses
Essays, Recommendations Letters & Test Scores
We encourage all transfer students to submit an essay and any letters of recommendation they may have. These materials are not mandatory but are always considered.
If we need more information to evaluate your record, we might ask you to write about it (essay), talk to us (interview), or provide third-party insight (ACT or SAT scores, or letters of recommendation).
You can send your ACT or SAT scores by signing into your ACT or College Board account. Each of those websites provides detailed instructions on how to send test scores and retrieve account details if you ​​​​don't know your login and password.
​​​For scholarship purposes, an official ACT or SAT score report and high school transcript if you've attempted less than 30 credit hours may be requested. Minimum requirement for automatic acceptance is 18 ACT composite or 940 combined critical reading and math SAT score.
Belhaven's Institutional Codes
We >strongly encourage you to attend. Transfer Orientation Day gives you the chance to meet your academic advisors, register for classes and hear from key leaders.
Students are required to have the following vaccinations:
2 Mumps/Measles/Rubella
COVID vaccines are encouraged but not required
Your Personal Plan: Paying for College
Our Tuition Cost Estimator can help you plan for the cost of your college education. While it's only an estimate of your net price and aid eligibility, it can be a useful tool for future planning.
Meet our Transfer Students
"I have always felt welcome since transferring to Belhaven. Nowhere else will you find such a friendly and supportive community that accepts you for who you are. Transferring to Belhaven University has been one of the most rewarding decisions of my life."
Jonathan Barnes, History, Brandon, MS
"I transferred to Belhaven, but if I had known then what I know now, Belhaven would have been my first college choice. I love the atmosphere and the biblical foundation at Belhaven. The professors are excited about teaching and passionate about what we discuss in class."
Keana Grissom, Biblical Studies, Carthage, MS, transfer
Contact Us
Office of Admission
Phone:
601-968-5940
Mailing Address:
1500 Peachtree Street, Box 153
Jackson, MS 39202
For campus visit:
Jimmy Hood Welcome Center
855 Riverside Drive
Jackson, MS 39202
Fax: 601-300-2932
Verse of the Year
God is working in you, giving you the desire and the power to do what pleases Him.
Philippians 2:13