Go Blazers!
At Belhaven University, every day is game day. On the field and in the classroom, Blazer student-athletes are making their marks as disciplined learners and leaders.
Intercollegiate Sports
The Blazer Athletics website is the place to go for livestreams, scores, schedules, rosters, news, and more about every intercollegiate team at Belhaven.  
17

Men's & Women's Teams

Baseball. Basketball. Cross-Country. Football. Golf. Softball. Soccer. Tennis. Track & Field. Volleyball.
DIII

NCAA Division

Blazers compete in the National Collegiate Athletic Association Division III and the Collegiate Conference of the South.
400+

Student-Athletes

Intercollegiate players are recruited from across Mississippi, throughout the U.S., and around the world.
Sports Majors: A Scholarly Approach to Athletics
Master of Sports Administration
The online MSA program at Belhaven combines the academic, practical and technical skills that are demanded in the sports management world with the values of a Christ-centered education.
Join Team Green to Keep the Blazer Spirit Growing
Team Green is the official annual giving club for Belhaven Athletics, through which alumni, parents, friends, and businesses financially enhance and support the Blazer student-athlete experience. 
Meet the Blazers Making Headlines
Kennedy Carruth is a two-time conference pitcher of the year and has helped lead the Blazer softball team to back-to-back appearances in the NCAA Super Regionals. 
John was named to the Green Bay Packers offseason staff as part of the NFL's Bill Walsh Diversity Coaching Fellowship. Still looking great in Green and Gold! 
The javelin champion added an appearance at the NCAA Division III Outdoor Track & Field Championships to his three straight conference titles. 
This transfer student earned numerous Athlete of the Week accolades on her way to claiming the title of Newcomer of the Year for the East Division of the American Southwest Conference as a junior. As a senior, she was named to the First Team All-CCS squad. 
All-American. All-Conference. Finalist for Ferriss Trophy. The right-handed pitcher was named by D3baseball.com as the National Pitcher of the Year as well as the Pitcher of the Year in the Collegiate Conference of the South. 
Senior linebacker Connor Fordham was named the USA South Defensive Player of the Year following his stellar performance on the gridiron this season. 
Intramurals & Club Sports
Dodgeball, volleyball, flag football, pickleball, ultimate frisbee, cornhole... It's students, faculty, and staff in fierce competition — and friendly fellowship. 
Fitness Center
Located at the north end of Heidelberg Gymnasium, the Belhaven Fitness Center is the perfect spot for cardio workouts, weight training, stretching, and core exercises. It's open to all students, faculty, and staff — stop by and see what we offer!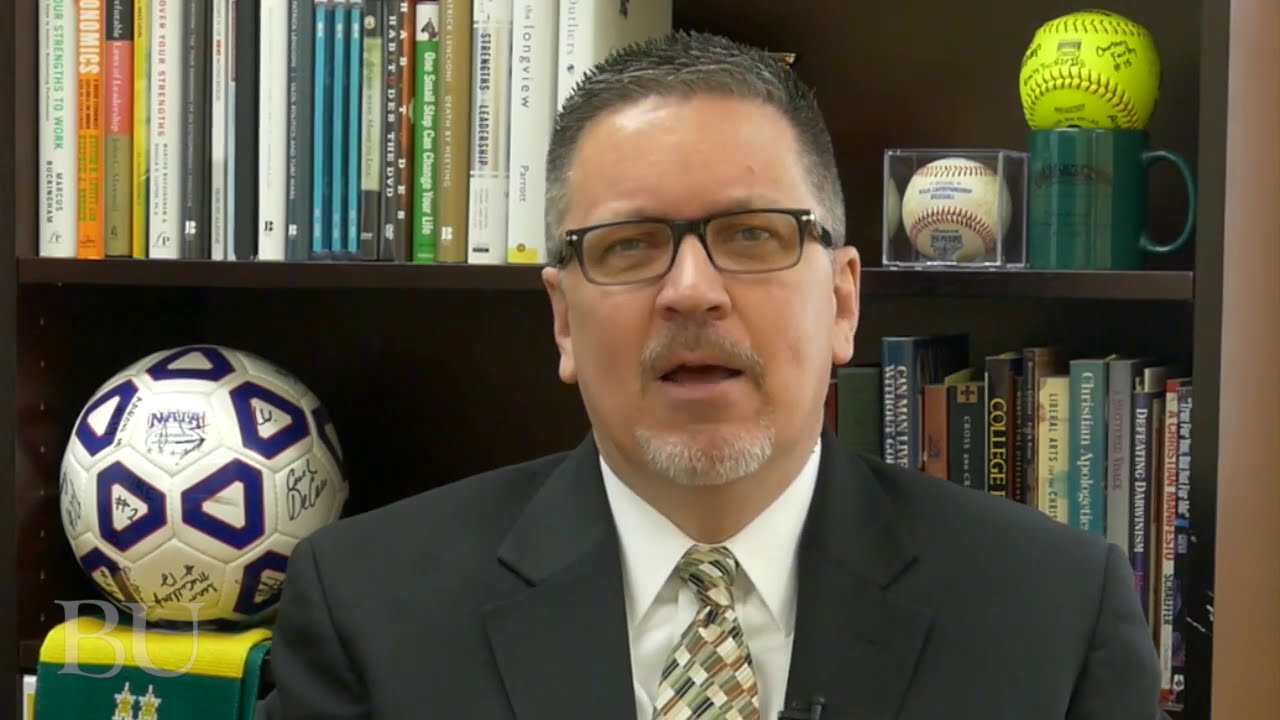 Belhaven Blazers Athletic Department
Verse of the Year
God is working in you, giving you the desire and the power to do what pleases Him.
Philippians 2:13