Choose Belhaven to help take you develop the knowledge and skills you need to enter the field highly qualified, creating a future of endless possibilities.
Strengthen Your Passion
Take your love for health and fitness to the next level. Earn your degree from Belhaven to gain a competitive advantage in the field and when applying to graduate programs.
Our Sports Medicine & Exercise Science Program is rewarding and rigorous, challenging students like you to develop the knowledge and skills you need to turn your passion and your calling into your career.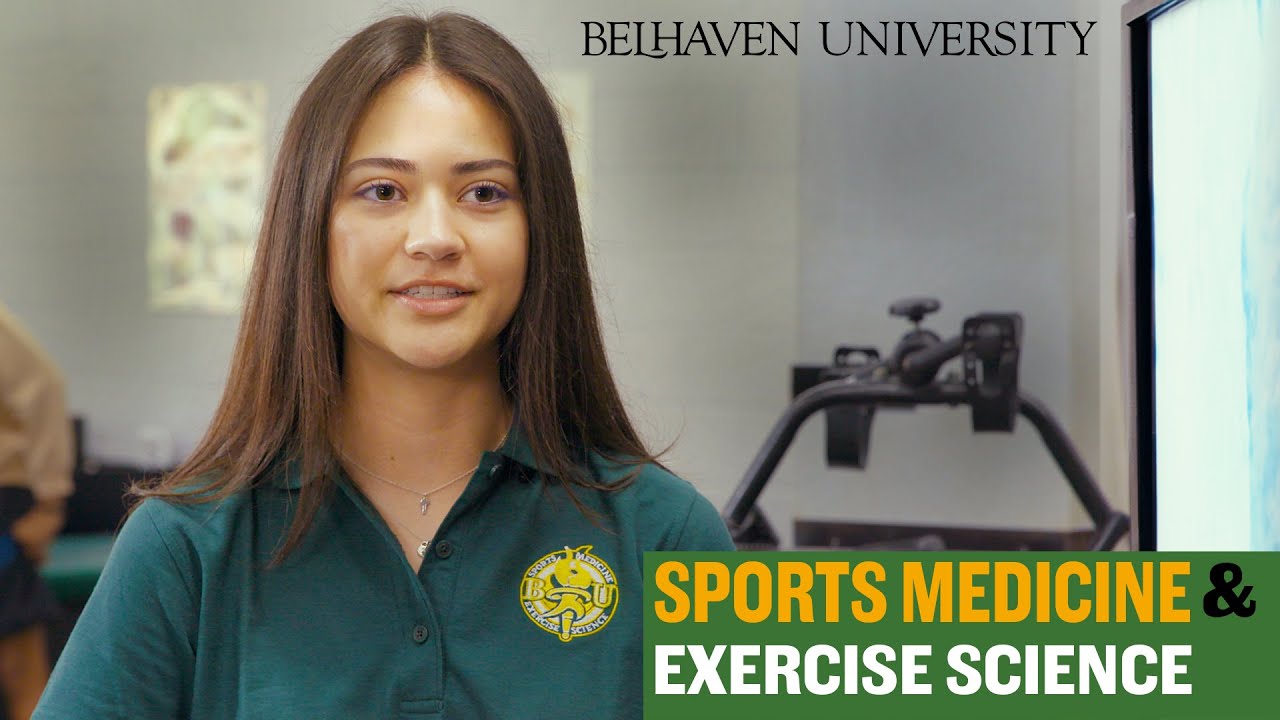 Immerse Yourself in Exercise Science & Sports Medicine and Reach New Heights
Why You'll Love the Sports Medicine Program at Belhaven
​​Professional Development​​​
Make yourself more marketable through our program's mentorship opportunities and professional development courses. ​​​​​​​​​​​​​​​​​​​​Sports Medicine & Exercise Science ​​​​​​​​​​​​​​​​​​​​​​​​​​​​​​​​​​​​​​​​​​​​​​​​​​​​​​​​​​​​​​​​​​​​professionals are highly ambitious. Enroll in a program that helps you tailor your ambition to your goals.
Real-World Polish
Clinical observational experiences, internships, and guest speakers set you up for success in your career or graduate studies.
Research
During your senior year, you'll be involved in at least two research projects – crafting hypotheses, collecting data, and leading discussions based on your findings. You're prepared for certification and graduate-level studies.
Personalized Instruction
Faculty members in the Sports Medicine & Exercise Science program teach from experience and lead with compassion. They'll push you to become an expert in the field, helping you achieve great things inside and outside the classroom.
13:1

Student to Faculty

Get more 1-on-1 time with professors in small classes and labs.
Medical Hub
Hospitals, rehabilitation clinics, and other sports medicine facilities are located nearby.
17%

Job Growth

The need for certified athletic trainers is expected to increase significantly.
What You'll Study in Sports Medicine & Exercise Science
Pair with a Related Major
Pair a minor in Sports Medicine & Exercise Science a related major, such as biology, chemistry, dance, sports management, or leadership and coaching.
You'll have the chance to study:
Human Anatomy & Physiology
Injury Care & Prevention
Kinesiology
Exercise Physiology
Biomechanics
Sport & Exercise Nutrition
Unique Opportunities Give You a Competitive Edge
Our new enhanced facilities, computers, and technology set us apart from other programs. You'll not only expand your knowledge in the classroom, but you'll also gain hands-on experience during your on-site clinical observation hours.
Share your passion for sports medicine and exercise science with an incredible fellowship that meets weekly. You can practice being in community with others, grow, learn, and network by taking part in service projects and attending guest speaker presentations.
You can also participate in a SPEX-sponsored community service project each semester. Previous projects have included clean-up efforts in the local community, yard care for the elderly, house painting for cancer patients, community garden planting, cleaning at a youth recreational center, demolishing dilapidated housing, working at charity-sponsored fun-runs, providing assistance to animal shelters, and more!
At the end of each academic year, we award the top students in our major who meet high academic standards, exhibit quality characters, and are actively engaged within the major.
The Sigma Mu Epsilon Sigma designation is the first Christian-based distinction of its kind.
Double Major & Get Your 5th Year Free
Fuel your academic passions and expand your career options. Belhaven offers our freshmen a unique deal: double major, and we'll pay the tuition if you need a fifth year in school. Double major in two arts programs, pair a business degree with a STEM major … the possibilities are endless!
What Can You Do With a B.S. in Sports Medicine & Exercise Science?
It's a major that can lead to immediate work in the wellness and fitness industry:
Fitness Director
Personal Trainer
Strength & Conditioning Coach
Most sports medicine and exercise science vocations require more than a bachelor's degree. It's a great major before a graduate or professional program to prepare for a career as:
Athletic Trainer
Biomechanist
Biomedical Engineer
Cardiac Rehabilitation Specialist
Clinical Exercise Physiologist
Medical or Osteopathic Doctor
Nutritionist or Dietician
Physical Therapist
Occupational Therapist
Research Scientist
Graduate programs and jobs within the field are highly competitive. You need to stand apart from the rest after finishing your Sports Medicine and Exercise Science degree.
After graduation, you'll have key knowledge and unique skills to highlight on your resume, improving your chances against the competition. We guarantee your:
Courses will challenge you
Faith-based community will support you
Mentorships will inspire you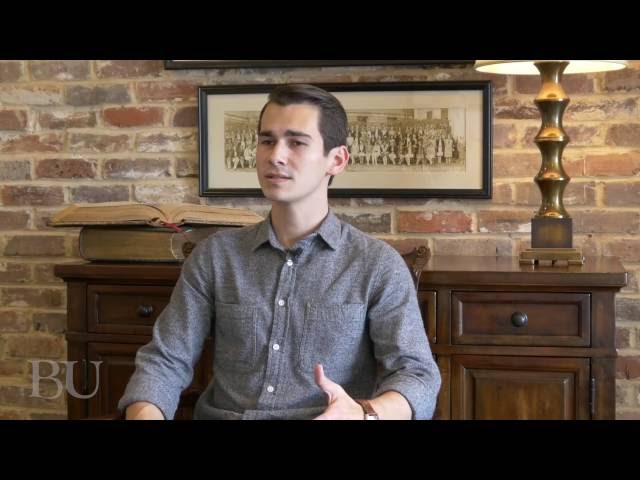 Play
Balancing Academics & Sports: Jon Dickson
Jon made the most of his Belhaven time. He excelled in his major, competed in sports, studied abroad, and served on the Belhaven Leadership Council. His professors helped him develop the time management and professional skills he needed to succeed.
Play
Clinical Experience
How will you use your knowledge? Majors spend time in at least four clinics, including athletics training, physical therapy, and occupational therapy. Hands-on experience teaches you more about the field—and about how you want to work in this field.
Contact Us
Office of Admission
Phone:
601-968-5940
Mailing Address:
1500 Peachtree Street, Box 153
Jackson, MS 39202
For campus visit:
Jimmy Hood Welcome Center
855 Riverside Drive
Jackson, MS 39202
Fax: 601-300-2932
Verse of the Year
God is working in you, giving you the desire and the power to do what pleases Him.
Philippians 2:13