Distinctively Christian, Academically Strong Psychology
For a career in psychology-related fields, you need more than textbooks. You need flexible skills that adapt to new research and emerging challenges. You need a network of supportive colleagues and a strong foundation in biblical truths.
A bachelor's degree in psychology from Belhaven University provides you the critical thinking, interpersonal, and communication skills you need for a wide range of careers, as well as a foundation in the major subfields of psychology to prepare you for future study in this field.
It's the study of human behavior and mental processes within a Christian context. It's how you're called to serve. Let's get started.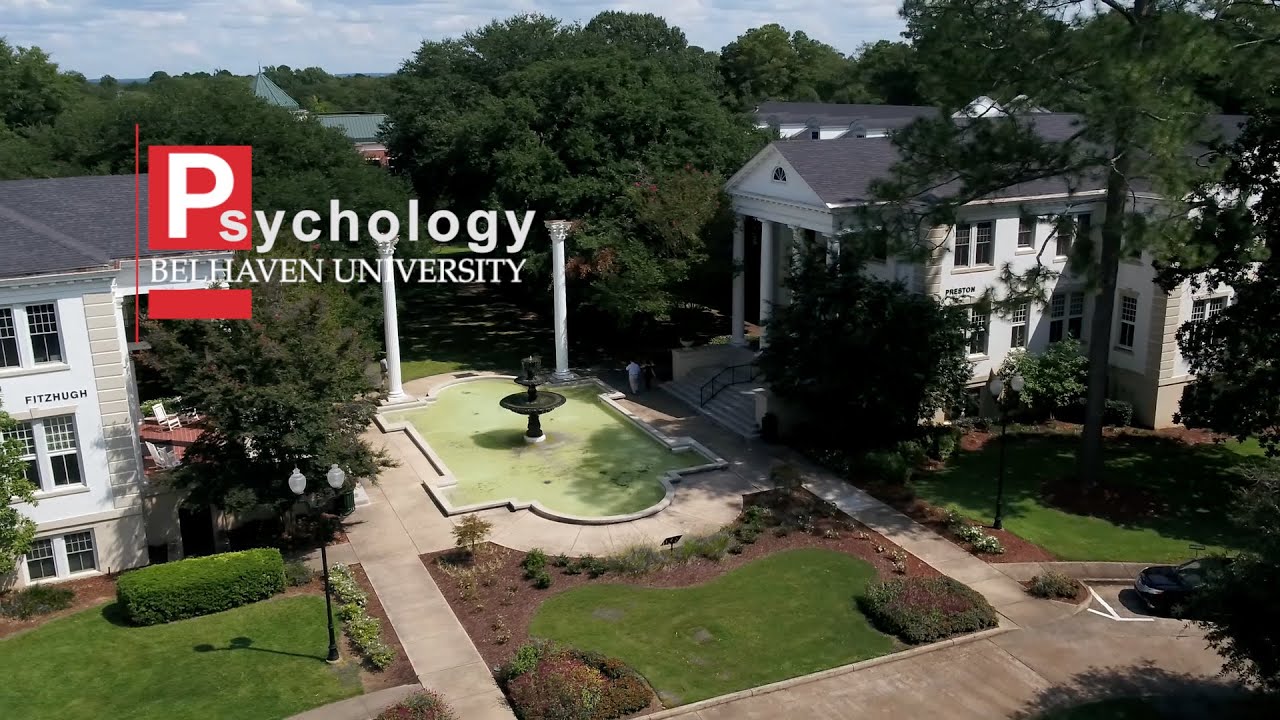 Psychology Major From a Christian Worldview
Why You'll Love Psychology at Belhaven
Career Development
Small class sizes mean close mentoring with experienced faculty and networking with guest professionals.
Internship Opportunities
Get the field training you need close to campus, with great placements across the Jackson area.
Research Experience
Prepare for grad school with research projects through our honors research program here at Belhaven or through exciting opportunities we have nearby, such as with University of Mississippi Medical School.
Travel & Presentations
Attend conferences or present research at professional events across the southeast.
Honors Program
Do graduate level research on the undergraduate level through our honors program
5

Art Therapy

Concentrations are creative writing, dance, music, theatre, or visual arts
1883

Founding Date

Our rich heritage of excellent educational opportunities spans nearly 140 years
Learning & Career Outcomes
What Can You Do with a Psychology Degree?
With a bachelor's degree in psychology, Belhaven graduates have a wide range of positions and responsibilities:
Human Resources
Partial-Hospitalization Therapists
Rehabilitation Counselors
Police Officers
Pharmaceutical Sales Representatives
Group Home Houseparents
Mental Health Case Managers
Family Preservation Therapists
Staff for programs for disabled children or adults
Director of Volunteer Services
Probation/Parole and Corrections Officer
Group Home Coordinator
Veterans' Advisor
Social Service Director
Employee Training and Development
Community Recreation Worker
Drug/Substance Abuse Counselor
Employment Counselor
Residential Youth Counselor
Park And Recreation Director
Rehabilitation Advisor
Hospital Patient Service
Graduates may also continue their education:
Ph.D. programs in all fields of psychology
Master's degrees in counseling or marriage and family therapy
Master's degrees in experimental or industrial/organizational psychology
Graduate school in social work, law, medicine, speech pathology, physical therapy, and occupational therapy
Major or Minor in Psychology
The Traditional Psychology Program
In this track, you prepare for a career in traditional psychology fields, including future graduate training. You study the science of psychology.
Our undergraduate degree in psychology prepares you for a broad range of careers after you graduate.
Experiential Learning
During your junior or senior year, you may engage in an on-site research or clinical practicum. You learn alongside professionals in medical clinics, drug treatment programs, public schools, hospice ministries, and more.
Your practical, hands-on experience gives you the edge in securing a position in numerous counseling fields, social services, and businesses.
Psychology in Global Services
Bachelor of Science in Global Psychology
International and intercultural organizations across the country and around the world need psychologists with specialized training in global perspectives and issues.
Your coursework in Global Psychology emphasizes the role of culture in understanding people and applying psychology's insights in diverse cultural contexts.
This program includes 15 credit hours in Intercultural Studies and a course in cross-cultural psychology.
Put Your Artistic Passion to Work
B.A. in Psychology with Creative Arts Therapy Concentration
Do you have an artistic gift and a calling to serve? These unique tracks focus on helping others through guided creative expression.
Along with 12 credit hours in your chosen art form, you take classes in creative arts therapies. Concentrations include:
Dance
Music
Theatre
Visual Arts
Creative Writing
Belhaven graduates are working in careers like child life specialists, recreation or activities directors, and cross-cultural missions and ministries — and getting advanced degrees in competitive graduate schools.
Curriculum: Creative Arts Therapy Concentrations
Why Trust Belhaven With Your Future?
Our quality is recognized by SACSCOC, which grants our institutional accreditation and authority to award associate, bachelor's, master's, educational specialist, and doctoral-level degrees. Plus, we're consistently recognized by organizations like U.S. News & World Report for our academic excellence, commitment to community service, expert faculty, and overall value.
Contact Us
Office of Admission
Phone:
601-968-5940
Mailing Address:
1500 Peachtree Street, Box 153
Jackson, MS 39202
For campus visit:
Jimmy Hood Welcome Center
855 Riverside Drive
Jackson, MS 39202
Fax: 601-300-2932
Verse of the Year
God is working in you, giving you the desire and the power to do what pleases Him.
Philippians 2:13