The Belhaven University International Student Office is here to assist you. Please feel free to visit or call our office for assistance with any questions or concerns you may have regarding admission or immigration.
Application Process for International Students
Please complete application and submit with a non-refundable application fee of $25.00 (U.S. currency only). Please do not send cash. If a friend or relative submits the fee for you, be sure to instruct him/her to include your name on the check or money order so that your application fee can be credited. Applications will not be considered until the application fee is paid.
You should underline or circle the name on your application which your home government considers most important in identifying your records. It is important to include your date of birth on all documents as many applicants have similar names.
It is important for international students to apply early allowing enough time to secure student visas.
Instructions for Filling Out Application
If you chose to download the application, please mail completed application with all other required documents and application fee to:
Belhaven University
Office of Admission
1500 Peachtree Street
Jackson, Mississippi 39202
USA
Other Documents Required
Academic Records - certified translated copies of all transcripts and mark sheets
Required test scores (TOEFL or IELTS))
A signed copy of Belhaven University's Affidavit of Support Form and Estimated Expenses for International Students and, a bank or employer letter
Academic reference completed by a counselor, teacher, or employer
The International Application is available in PDF (Portable Document Format). You can view and print these documents with Adobe's Acrobat Reader. (If you do not have Acrobat Reader on your computer, you can download it for free from Adobe's website.)
Belhaven University Exchange Program
Academic Records for International Students
Submit complete, official academic records from:
Secondary School
College or University for each year of attendance
Include a certified English translation of all course work mailed directly to Belhaven University. An appropriate school officer must authenticate these records. Academic records should include the dates of attendance, titles of courses, credits earned, detailed marks and an explanation of the marks or grading system. A catalog from each college or university attended, including course descriptions, would be helpful in the evaluation of college records.
PHOTOCOPIES OF ORIGINAL RECORDS WILL NOT BE ACCEPTED UNLESS YOUR COLLEGE REGISTRAR HAS CERTIFIED THEM AS TRUE AND CORRECT IN ORIGINAL INK.
SpanTran is one of our recommended international transcript evaluation services. They have created a custom application for Belhaven University that will make sure you select the right kind of evaluation at a discounted rate. You can access their application here: SpanTran Application - Belhaven University
We also recommend World Education Services, Inc. You may view their evaluation services on their website at www.wes.org.
Please note: If a student has been accepted but has not attended Belhaven University on that acceptance, the admit status is good for only one year.
International Student Academic Reference
Please carefully read all the information on the Application Procedure before you print this reference form.
Click here to download the Academic Reference Form (PDF).
The Academic Reference Form is available in PDF (Portable Document Format). You can view and print these documents with Adobe's Acrobat Reader. (If you do not have Acrobat Reader on your computer, you can download it for free from Adobe's website.)
Health Insurance/Immunizations for International Students
Belhaven University requires all international students who hold temporary nonimmigrant visa/status and who enroll in academic courses have adequate health (medical, accident and medical, repatriation/evacuation) insurance coverage.
Therefore, all non-immigrant international students will be automatically enrolled in the university contracted student health insurance policy upon registration for university courses, with the cost of such policy added to the student account.
LewerMark Copay Insurance for international students through CIGNA has been approved by Belhaven University.
For more information regarding international student insurance please visit www.lewermark.com/belhaven.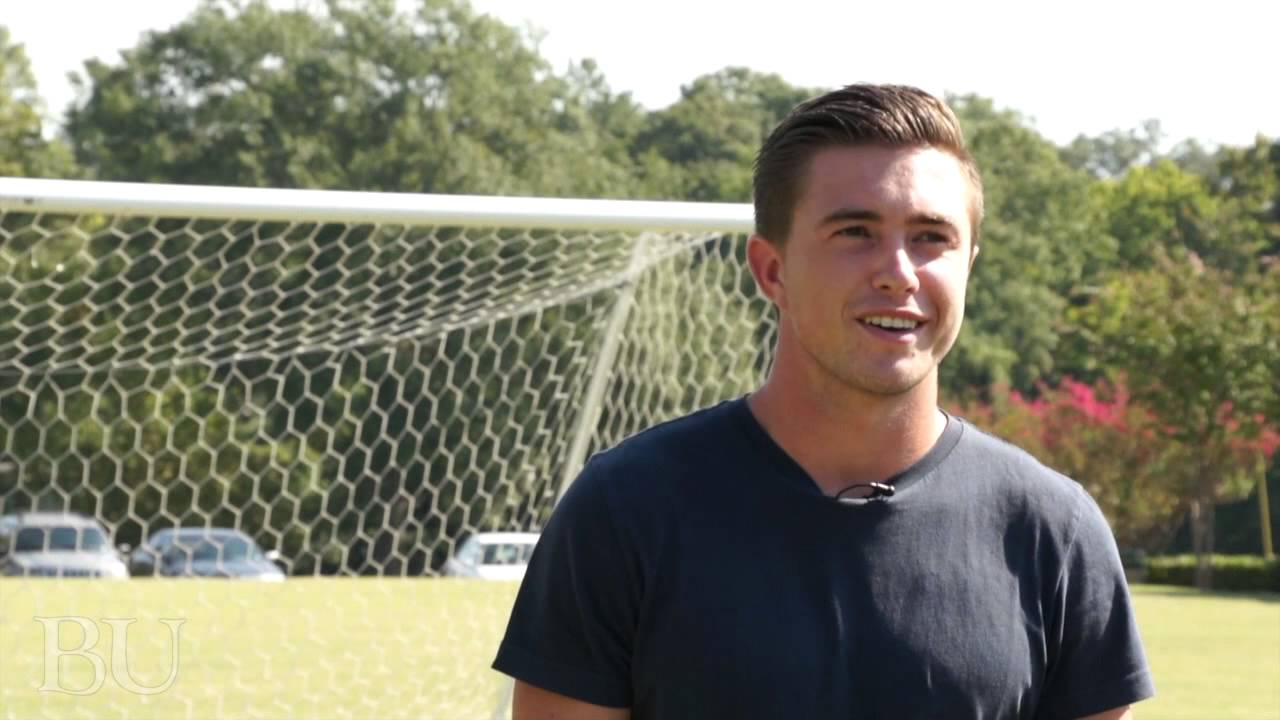 David Major - International Student/Business Management Major
Additional International Student Resources
Information for prospective international students:
Immigration Links (located outside the Belhaven University web site):
Other links:
Contact Us
Office of Admission
Phone:
601-968-5940
Mailing Address:
1500 Peachtree Street, Box 153
Jackson, MS 39202
For campus visit:
Jimmy Hood Welcome Center
855 Riverside Drive
Jackson, MS 39202
Fax: 601-300-2932
International Student Office
International Student Office
Phone:
800-960-5940
Located in Jimmy Hood Welcome Center
Fax number: 601-968-8946
Verse of the Year
God is working in you, giving you the desire and the power to do what pleases Him.
Philippians 2:13