Welcome to Belhaven University web site! We have had and long and special relationship with Korea and the entire Asian-Pacific region. In fact, we are the only university in the United States that has a building named after Dr. Billy Kim. Whether you are interested in studying at our main campus in Jackson, Mississippi, earning a bachelor or master degree through our nationally recognized online programs, or desire to strengthen your English skills, our International Director, Dr. Joseph In, can assist you in your pursuits!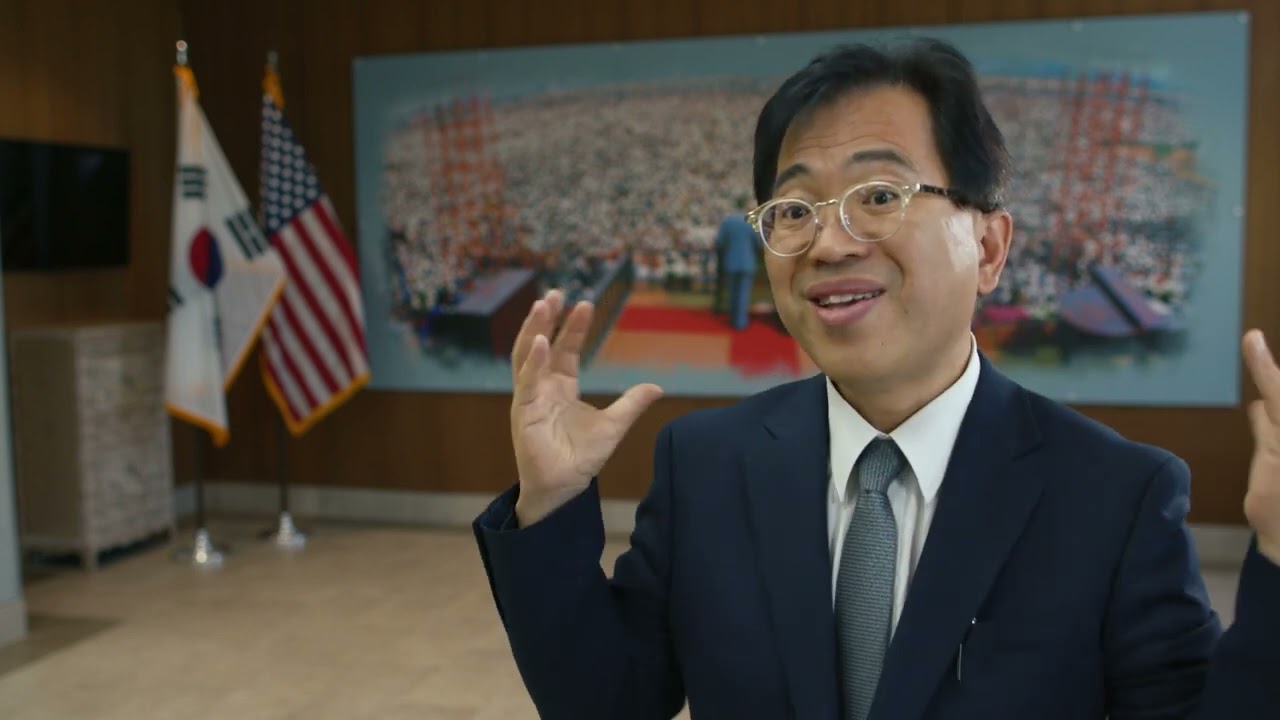 Welcome Korean Students to Belhaven University
Overview
Belhaven University provides a Christian-centered learning environment in everything we offer. All of our academic courses are taught with Christian perspective where faculty and staff care about your mind and your soul.
Our main campus in Mississippi offers you a safe, secure and beautiful setting within close proximity to many sites and attractions in the United States. At Belhaven you have the opportunity to meet a diverse group of people while gaining new experiences and perspectives within a close-knit community.
Belhaven Online affords you the opportunity to earn your degree from anywhere around the world! Our flexible curriculum and learning management system will allow you to complete your lectures, homework, and projects when it best fits your schedule.
Through our relationship with Veritas Summit (VS), we encourage you to strengthen your English-speaking skills. Instructors with VS have a long history of helping students improve their English skills in preparation for study at English speaking colleges and universities.
My name is Dr. Joseph In, the International Director of Belhaven University. I am pleased to introduce this special private Christian university that has produced numerous great leaders since the university was established in 1883 and has provided learning opportunities to many students around the world.
Personally, I am a parent who sent my daughter to Belhaven University. I was deeply grateful and pleased as a parent watching my daughter grow well in a really safe and sound environment with excellent faculty members. The advantage of being at Belhaven University is the excellent leadership of the President and the teaching of dedicated Christian professors.
As I watched the process of producing excellent students by these outstanding and compassionate faculty members, I have felt called to promote this university as an outstanding option for Korean and other international families. I would very much like to help you learn more about Belhaven University and determine if studying at this outstanding university would work well for your family. I would very much like to see others have similar academic and personal growth opportunities as our family witnessed.
I am very happy to have this opportunity to promote Belhaven University more officially and actively as I have been appointed as the International Director of Belhaven University.
I have seen first-hand and can actively recommend you to Belhaven University, where students preparing to enter American universities can develop their vision and calling in a safe, secure, and Christ-filled environment. In the future, we will actively help you study undergraduate and master's courses in Korea in the United States and online.
I look forward to speaking with you about Belhaven University as the New International Director. I pray my efforts will help to expand the Kingdom of God through this special university.
We want to tell you more! You can reach Dr. In at our office in Korea.
BU Official Korean address:
Hyundai Sungwoo Ostacoaru 2003
22 Yeokjeon-gil, Yangpyeong-gun
Gyeonggi-do
South Korea
Zip code: 12556
BU Official Phone number: 010-2390-0660
BU Official E-mail: jin@belhaven.edu
We want to tell you more! Please fill out the following form and we will contact you with more information. You can also reach Dr. In at our office in Korea:
Verse of the Year
Anyone who listens to my teaching and follows it is wise, like a person who builds a house on solid rock.
Matthew 7:24