Share Your Gifts With Young Musicians
From beginner scales to the intricacies of technique and interpretation, every musical career starts with an inspiring teacher. In four years, that can be you.
The Bachelor of Arts in Music Education degree at Belhaven University has two tracks — instrumental and choral/vocal. In addition to the standard music core classes, your program also incorporates an internship, a student teacher experience, and methods and education courses.
Teaching music is a ministry, a calling, and a lifetime of sharing your joy. Make it happen at Belhaven.
National Accreditation
Belhaven University is an accredited institutional member of the National Association of Schools of Music (NASM).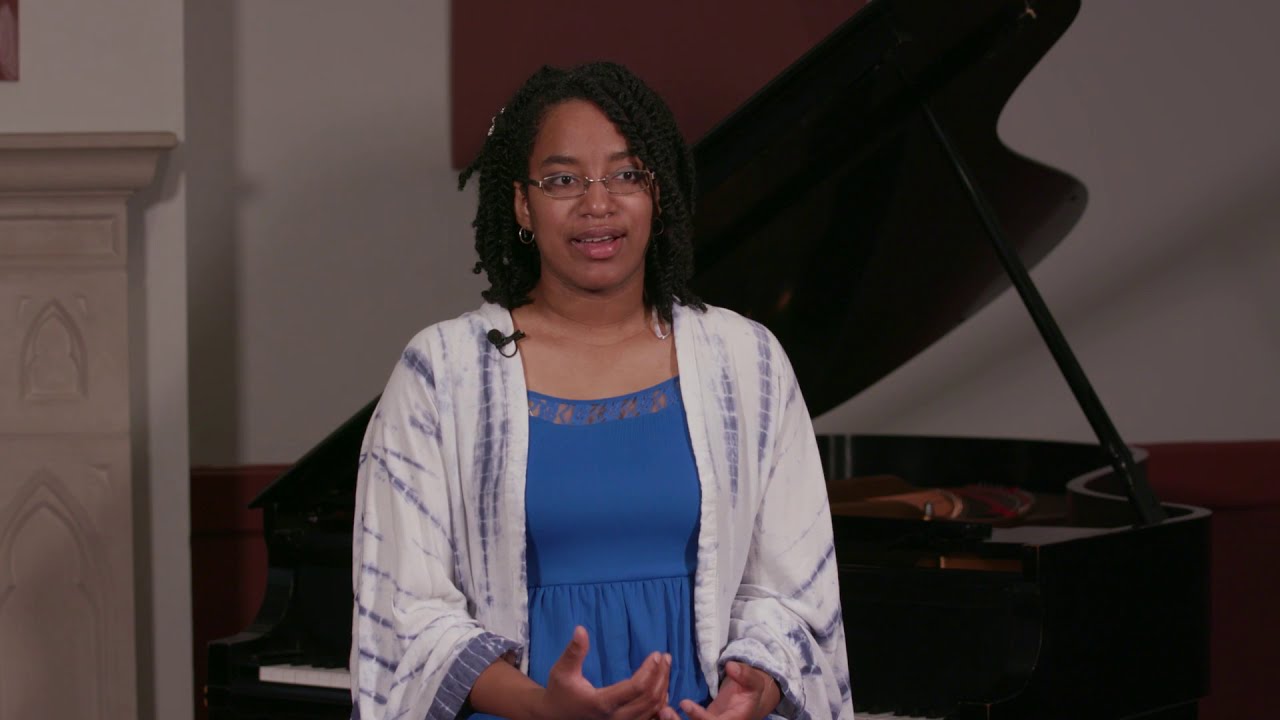 Grow as a Performer & Teacher
Why You'll Love Music Education at Belhaven
Strong Musical Foundation
At Belhaven, we value fostering the discipline and giving you the tools you need to pursue a lifetime of learning and excellent music-making.
Caring & Expert Faculty
Learn from faculty who teach from experience and lead with compassion. Pursue your God given talents as the faculty challenge you to grow through a collaborative and balanced program.
Collaborative Community
Expand your view of the arts and fuel creativity. Belhaven Arts Departments connect you with artists in other disciplines providing diverse experience and perspectives that cultivate growth.
Christian Worldview
You are challenged to think critically and analytically about who God is — and who you are — as we equip you to fulfill your calling to glorify God and be a blessing to the world.
13:1

Student/Faculty Ratio

Small class sizes mean big opportunities
Successful Alumni
Belhaven grads are teaching music at every level across the country
Scholarships Available
You may be eligible for additional aid based on your performance level and financial need.
A Celebrated Haven for Arts Education
Only 34 universities in the U.S. are accredited in all major arts. Belhaven is one. That means master classes, great performances, and national competitions. When you study art, dance, music, or theatre here, you're earning a degree from a nationally recognized school for the arts.
Why Study Music Education at Belhaven?
When you choose to earn a Bachelor of Arts in Music Education at Belhaven, you get the personalized instruction and one-on-one interactions with professors you need to grow academically and musically. You also take the courses you need for teacher certification.
We take a Christ-centered, collaborative, community approach to music. Through coursework, we emphasize the importance of a biblical worldview and how it applies to music.
Instrumental Music Emphasis
The emphasis in Instrumental Music Education prepares you to teach instrumental music in public and private schools:
Music specialist, middle school
Music specialist, high school
Private teacher
Youth ensemble leader in schools and the community
You will also be well positioned to study music or education in graduate school.
Vocal-Choral Music Emphasis
Both emphases give you the education courses you need for certification. The emphasis in vocal and choral prepares you to teach choral music in public and private schools:
Music specialist, middle school
Music specialist, high school
Private teacher
Youth choir leader in schools and the community
You will also be well positioned to study music or education in graduate school.
Music Scholarships
In addition to our Visit Scholarship, you can supplement your financial aid award with an academic scholarship from Belhaven's School of the Arts!
To qualify, you must be accepted for admission, submit your high school GPA and test scores, and complete your FAFSA. When you schedule a personal visit or attend an Arts Discover Day, we'll assess your scholarship potential when you audition with one of our music professors.
It's time to make a joyful noise, so let's get started!
The Belhaven Advantage
Fuel your academic passions and expand your career options. Belhaven offers our freshmen a unique deal: double major, and we'll pay the tuition if you need a fifth year in school. Double major in two arts programs, pair a business degree with a STEM major … the possibilities are endless!
Majoring in Music: What You Need to Know
For music majors, the audition gives you an opportunity to demonstrate your musical talents, converse with music faculty about your interests, and explore opportunities and possibilities for studying music at Belhaven.
These audition "conversations" are best accomplished in person, but a "virtual audition" is equally acceptable.
Performance and internships with Opera Mississippi
Performance with the Mississippi Symphony Orchestra
Music competitions
Performance and Internships in local churches
Teaching private lessons for church and school programs
Participation in professional arts organizations
Concert production experience
You do not need to be a music major to participate in these ensemble/program opportunities. We welcome students from all studies to develop and enjoy their God-given talents!
Voted one of the Top 20 Events in the Southeast, the Singing Christmas is the epitome of Belhaven's collaborative and communal spirit. Students, faculty, staff, several departments, and community members join to present a heart-warming performance of Christmas music.
The Music Department presents a variety concerts and recitals which are open to the public free of charge.
​University clubs are great ways to get involved in campus community and grow your skills, whether you join a music club or one of the many organizations outside of the School of Music.
Follow us on Facebook for announcements and reminders:
The Singing Christmas Tree: A Beloved Belhaven Tradition
This annual event, started in 1933, is believed to be the world's oldest outdoor singing Christmas tree tradition. It's performed at the Belhaven Bowl stadium the first weekend in December, and we encourage all alumni to participate — actual singing talent not required!  
Contact Us
Office of Admission
Phone:
601-968-5940
Mailing Address:
1500 Peachtree Street, Box 153
Jackson, MS 39202
For campus visit:
Jimmy Hood Welcome Center
855 Riverside Drive
Jackson, MS 39202
Fax: 601-300-2932
Verse of the Year
God is working in you, giving you the desire and the power to do what pleases Him.
Philippians 2:13