The Warren A. Hood Library provides information resources and services to the Belhaven University community.
Located at Peachtree and Arlington on the second (main) and third floors, Hood Library houses the library's physical collections including the University Archives. Study spaces are available on both floors. The library's electronic databases can be accessed from computers on the main floor or remotely.
The library building was completed in the fall of 1974 and was named in honor of Warren A. Hood, a prominent Mississippi industrialist and chairman of Belhaven's Board of Trustees.
Hood Library permanently displays the McGehee Boehm Porcelain Collection. Mr. and Mrs. Frank McGehee of Natchez, Mississippi graciously gave this large collection of Boehm porcelain to the University in 1992. Also on display throughout the building are numerous pieces from the Belhaven Permanent Art Collection.
Think Center
Located on the main floor of the library, the Think Center is every Belhaven student's home for academic success services.
Barber Auditorium
On the ground floor of Hood Library is Barber Auditorium, the perfect place for lectures, presentations, and meetings. The stage area has hardwood flooring with curtains along the back wall which can be opened to offer space for projecting computer or video presentations. The room offers ample lighting, a carpeted floor, 148 comfortable padded theatre-style seats each with a fold-out desktop, and an additional two spaces for wheelchair access.
Barber Auditorium also has an updated audio and visual system which includes wireless internet, digital projection, two VGA computer inputs in the stage, two wireless microphones, two wired microphones, and a CD/DVD player.
Barber Auditorium is named for Harold Barber and his wife Annie Ford Barber, class of 1925, one of five sisters who attended Belhaven. Mr. Barber was a member of the Belhaven Board of Trustees.
Center for Career and Calling
The Center for Career and Calling is located on the second floor. Belhaven's Center for Career and Calling offers practical and spiritual preparation to our students, as future professionals through intentional, passion searching approaches.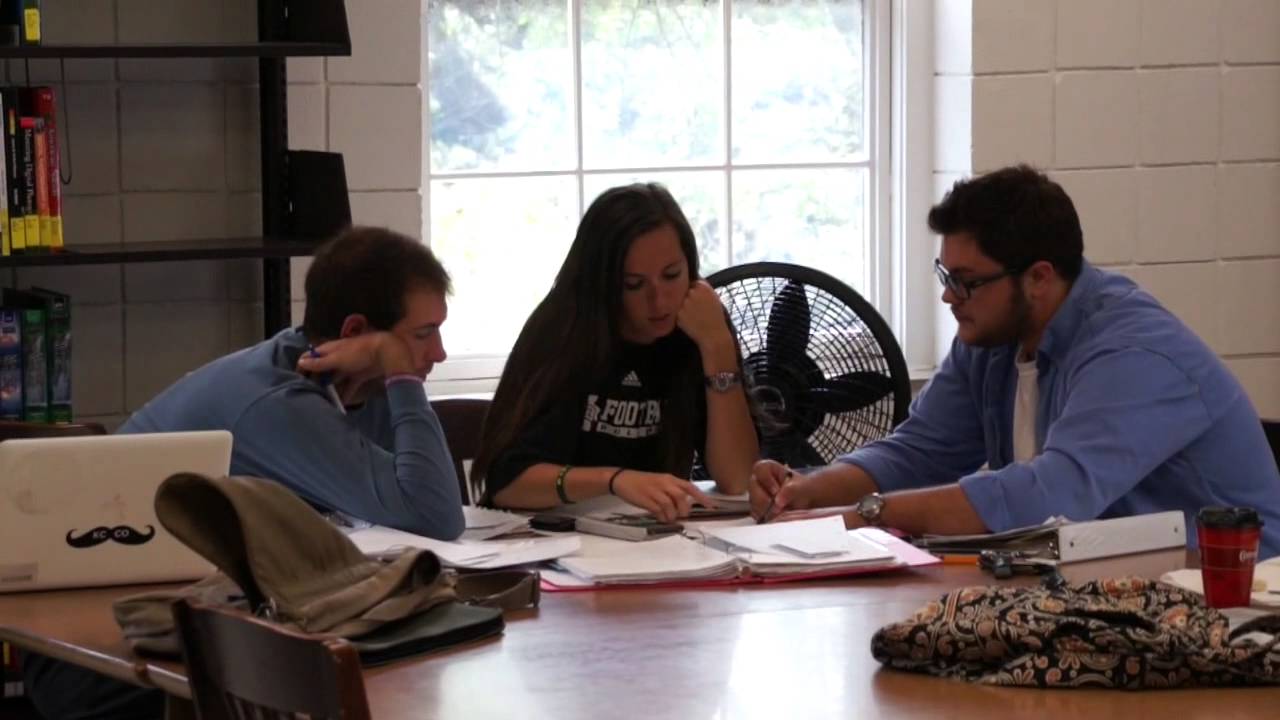 Verse of the Year
Anyone who listens to my teaching and follows it is wise, like a person who builds a house on solid rock.
Matthew 7:24