The U-shaped, three story building is right in the heart of campus. The exterior is whitewashed brick that pulls together Belhaven's brick and white stucco buildings in an elegant blend of architecture. University Village has secure, individual suites and is available for groups of either men or woman students to rent. The building is unlike anything we have enjoyed before with 33 high quality apartment suites.
For 130 students, this facility provides apartment-style living for both men and women. The floors are divided by gender. Each individual apartment suite houses four students. The building is supported by both men and women resident assistants and a full-time professional resident director. Extensive video surveillance supports the entire building in public spaces indoors and outdoors. Summer rentals are also available for students.
Dudley and Robbie Hughes, Belhaven friends and supporters, gave a $4 million dollar gift to make this building possible.
The design includes:
Four-bedroom apartments suites each resident has a private bedroom
Fully furnished (including a flat-screen television)
Two full bathrooms, a kitchen, and living room
Washer and dryer
Walk-in pantry
All utilities (including cable and internet) are included in the semester rental price, along with campus parking and campus security
Fitness center, lobby, and study rooms
A beautiful "New Orleans-style" courtyard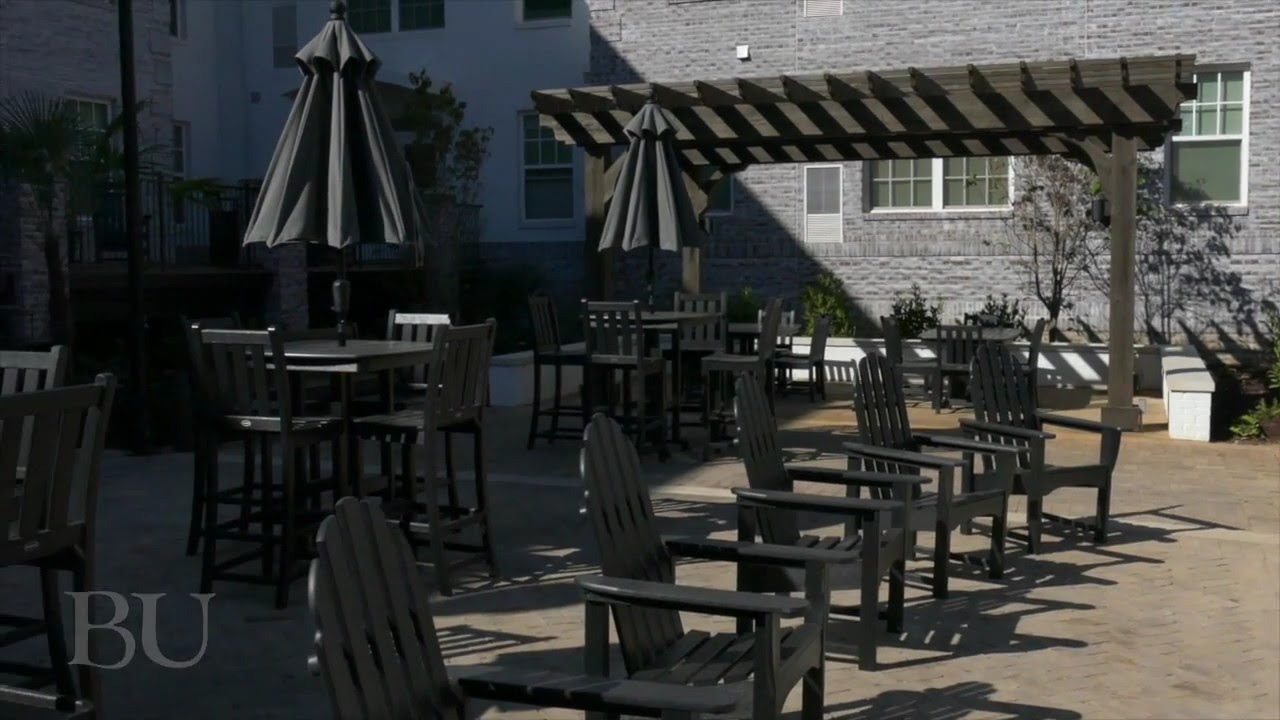 The Dudley and Robbie Hughes University Village
Verse of the Year
God is working in you, giving you the desire and the power to do what pleases Him.
Philippians 2:13