Open for Business
Start your career on the right foot by studying business administration at Belhaven University. You learn accounting, finance, information systems, marketing, management, and more—all the business disciplines in a single major. These skills make you an adaptable and effective member of a business team. Taught from a Christian worldview, this program empowers you to act as a servant leader, make ethical decisions, and treat others with grace.
Why You'll Love Business Administration at Belhaven
Top Business School
Colleges of Distinction recognizes us as a top Christian business school. The honor is based on faculty and program quality, a commitment to offering you real-world experience, and alumni job placement.
Connections
Because our school produces high-quality graduates, we have strong connections with leaders across multiple industries. You have amazing networking opportunities, including career fairs, guest lectures, and internships.
Internships
Get experience in your dream job before you even graduate. Our internship program offers you the opportunity to work with stellar employers like Nissan North America, Pinnacle Wealth with Amazon, Sanderson Farms, and Trustmark Bank.
Christian Worldview
You are challenged to think critically and analytically about who God is — and who you are — as we equip you to fulfill your calling to glorify God and be a blessing to the world.
IACBE

Accredited

Our business school is accredited by IACBE, proving our commitment to quality
1883

Founding Date

Our rich heritage of excellent educational opportunities spans nearly 140 years
Small

Class Sizes

Our student-faculty ratio is 13:1, meaning you receive personalized attention and instruction
What Can You Do with a Business Admin Degree?
Our graduates go on to pursue successful careers in:
Banking and finance
Entrepreneurial endeavors, including business startups
Insurance and investments
Leadership and management
Marketing and sales
Economic Development
You learn how to align core business disciplines to produce positive results, whatever your role:
Accounting and management, for clearer decisions
Entrepreneurship and marketing, for a competitive edge
International business and management, for a global perspective
Business law and finance, for sound options
Economics and ethics, for sustainable business practices
Statistics and everything, so you can trust the data
After you complete the B.S. in Business Administration program, you may choose graduate school. We offer the Master of Business Administration (MBA), Doctor of Business Administration (DBA), as well as other graduate business degrees in our convenient and flexible online format.
School of Business: Verified Excellence
Belhaven's business school is accredited by the International Accreditation Council for Business Education (IACBE). Why is this important?
Knowing the School of Business is accredited by the IACBE tells you that Belhaven voluntarily holds itself to a set of quality standards and is willing to allow outside business experts come to campus and verify Belhaven is doing what we say we are doing. Belhaven's commitment to the accreditation process benefits you because it ensures you will be provided a quality education.
Business Administration: What You'll Study
Double Major & Get Your 5th Year Free
Fuel your academic passions and expand your career options. Belhaven offers our freshmen a unique deal: double major, and we'll pay the tuition if you need a fifth year in school. Double major in two arts programs, pair a business degree with a STEM major … the possibilities are endless!
Business at Belhaven: Student Opportunities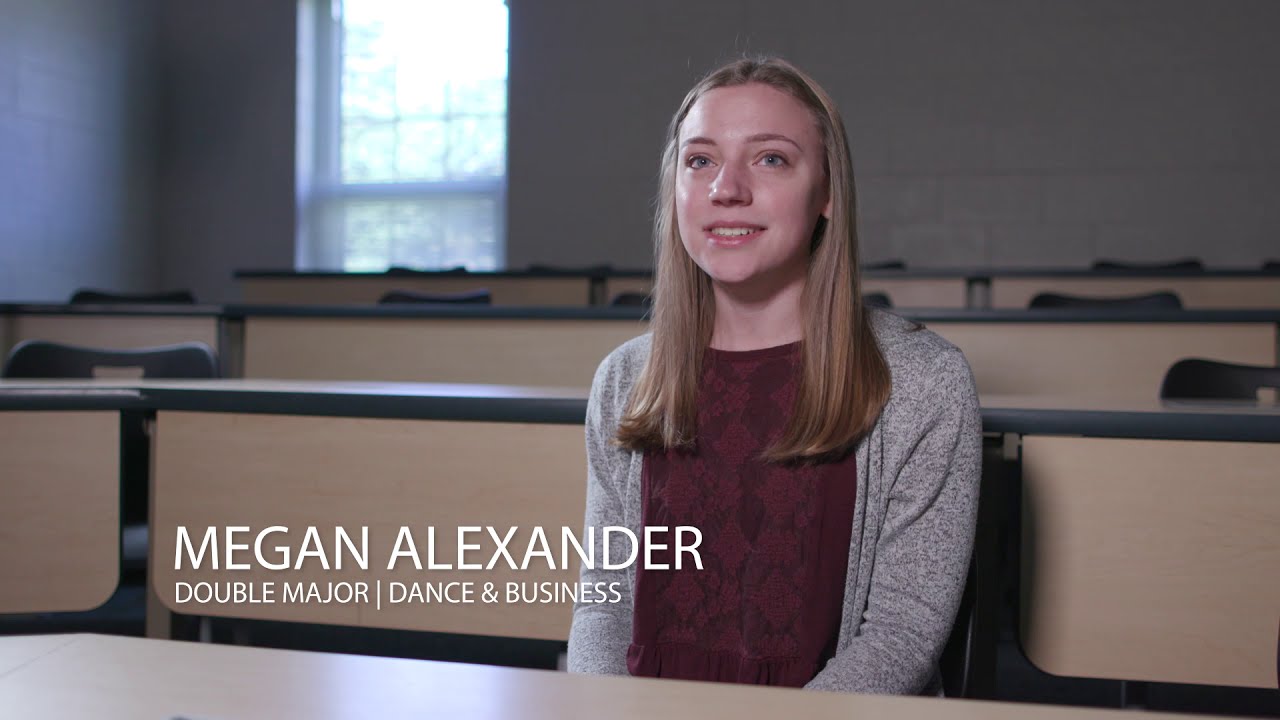 Earn a Double Major at Belhaven University
Contact Us
Office of Admission
Phone:
601-968-5940
Mailing Address:
1500 Peachtree Street, Box 153
Jackson, MS 39202
For campus visit:
Jimmy Hood Welcome Center
855 Riverside Drive
Jackson, MS 39202
Fax: 601-300-2932
Verse of the Year
God is working in you, giving you the desire and the power to do what pleases Him.
Philippians 2:13